About me
I like going around the world thinking about how it works. Always figuring out if that elephant I have just seen was real or made in a factory. Meeting my clients in person is always good as it gets me a personal insight into their wishes and what they want to achieve with the new design. Experimenting with different media, especially modeling crafts is a recent exploration. Bringing a block of styrofoam or FIMO clay to life is wonderful. If you then also make it move with stop-motion it's just magic. As such I always like to find a way to be playful with the designs I make as it brings some easiness and character to the work done.
Currently located in Ljubljana, Slovenia.
Experience
Self-Employed | yukaii.com — Freelance Designer (01/2005–Present)
Bottlenose — Part-time Visual Designer and Layout Developer (09/2011–Present)
Preona — CPO / Co-Founder (11/2009-03/2012)
Zemanta — Graphic and Web Designer (06/2008–10/2008)
ŠOUP & sapralot — Graphic Designer (01/2006–06/2008)
Kiberpipa — Graphic Designer (10/2005–09/2007)
Education
(BSc) Graphics Technologies, NTF, Ljubljana, Slovenia (2005-2011).
(BA) Graphic Design (Visual Communication), TVU, Reading, UK (2007-2008).
Gimnazija Vič, Ljubljana, Slovenia (2001-2005).
Contact
For a full CV in PDF please send me an email.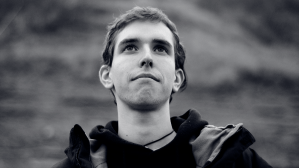 Peter Čuhalev: Portrait