Zemanta Secret London Headquarters.
Last and also this weekend I was visiting my brother at the Zemanta Secret London Headquarters. They did not want to disclose their location until I was actually at the station. They have a nice place and I took some pictures of them working on their product, although I am not allowed to publish the sneak peek ones of the working prototype they showed. Oh well you will have to wait till the public demo opens.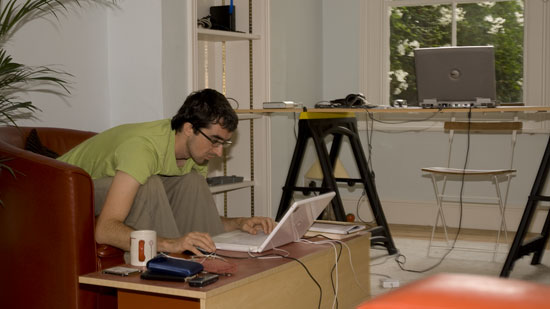 Boštjan hacking on his temporary computer and replying to tons of mail that Zemanta gets.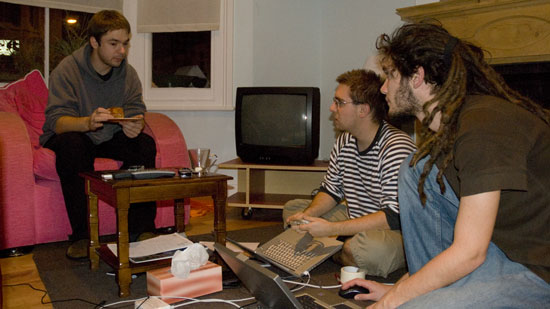 Gašper, Jure and David debating on programming techniques.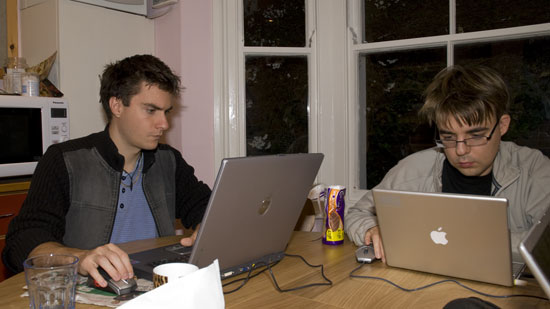 Andraž and Tomaž busy with work.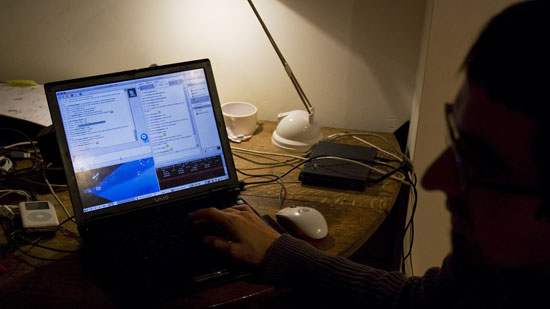 Boštjan talking and coordinating with people back at home.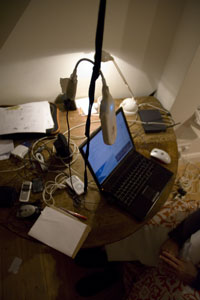 A temporary broadband wireless solution with its tactical postioning.
You can follow any responses to this entry through the RSS 2.0 feed. You can leave a response, or trackback from your own site.