plushlife project.
Regarding the sneak preview I made last week, here is the ending result of my latest project.
Plushlife project is an easy to use powder that will help your Teddy to life. If you are looking for a friend during the long nights or just someone to talk to, that is what plushlife is for. You can also share your Teddy with other. So what are you waiting for? Come and join thousands of happy kids (and adults) across the world.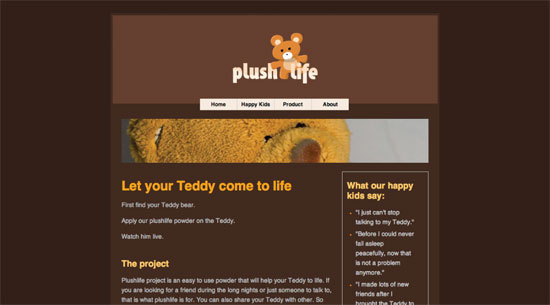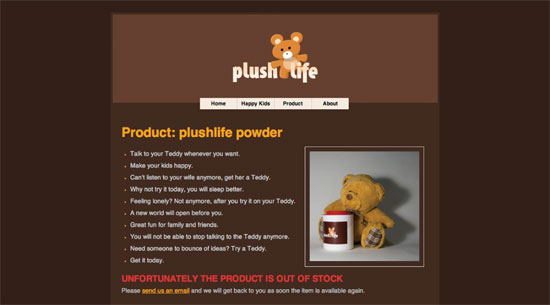 You can follow any responses to this entry through the RSS 2.0 feed. You can leave a response, or trackback from your own site.