LazyReadr
LazyReadr is a smart RSS reader for the iPad that merges similar articles from different sources and automatically syncs with your Google Reader account. Every article displays the full content with all the pictures arranged into a newspaper format for easier reading.
Because LazyReadr automatically fetches feeds from your Google Reader account setting up is as easy as logging in.
All of your feeds, read items, likes, saves etc. are continuously synced with your online account so you never have to lose track of what you were reading. For example you can browse on your iPad and save an article for later reading, then find it under starred items in Google Reader to read on your computer.
Website: lazyreadr.com
App store: Download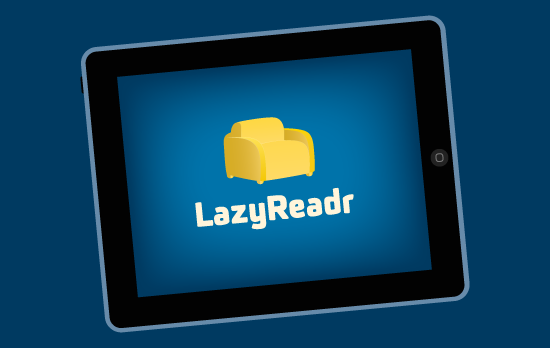 LazyReadr: Logotype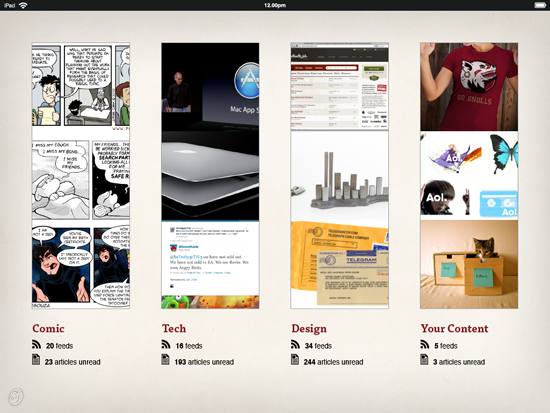 LazyReadr: Final / Categories view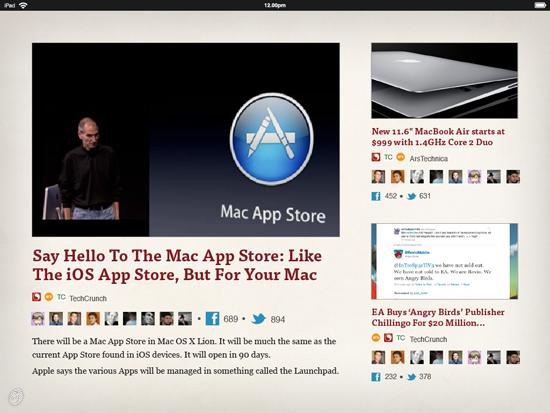 LazyReadr: Final / All articles view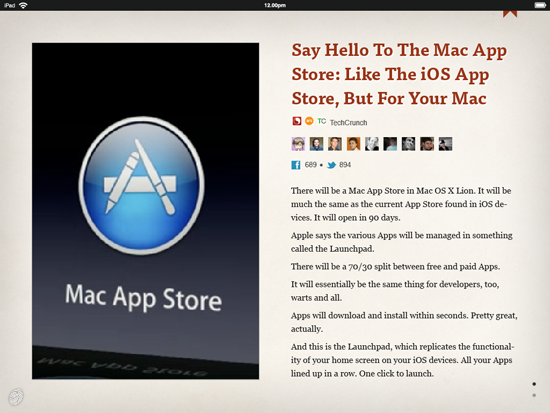 LazyReadr: Final / Single article view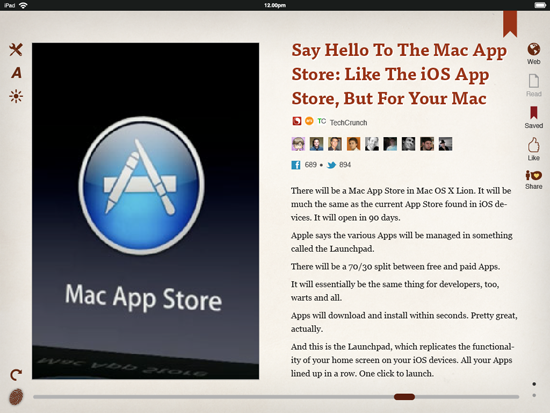 Lazyreadr: Final / Commands on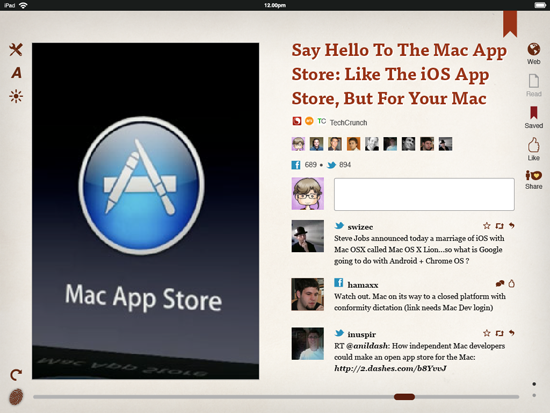 LazyReadr: Final / Social Feature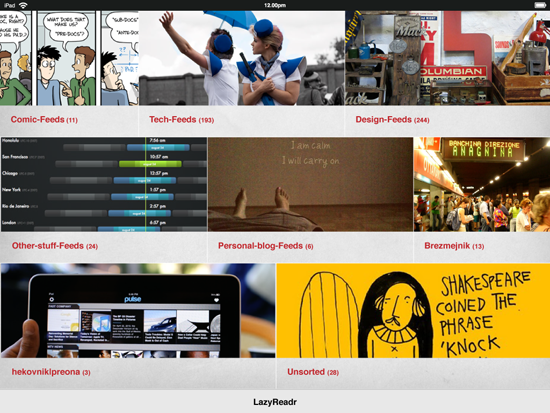 LazyReadr: Mockup 02 / Categories view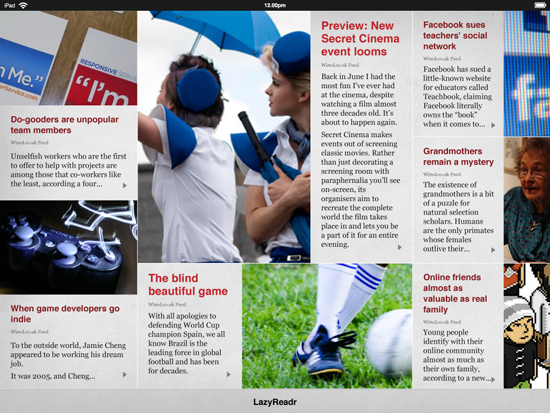 LazyReadr: Mockup 02 / All articles view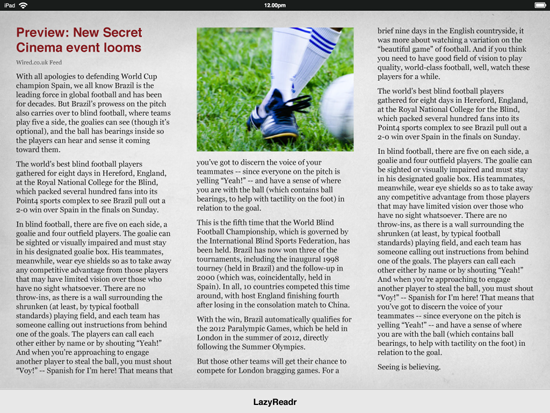 LazyReadr: Mockup 02 / Single article view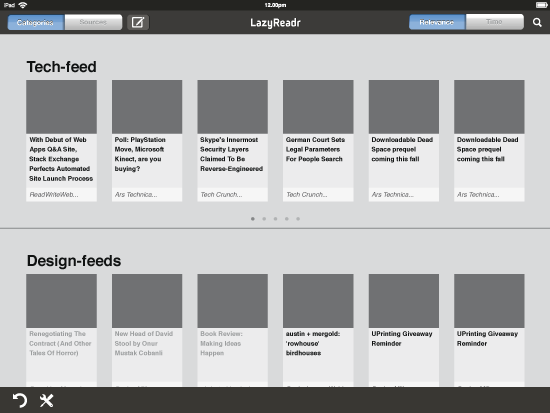 LazyReadr: Initial wireframe / Categories view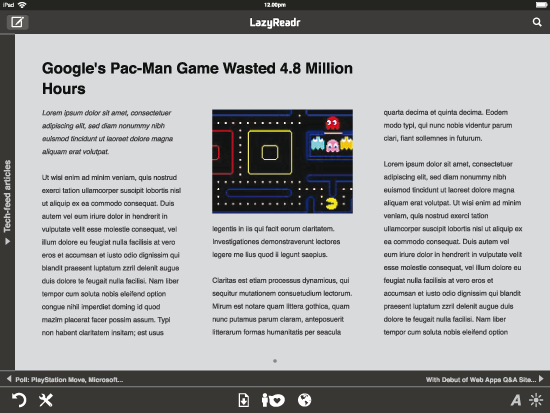 LazyReadr: Initial wireframe / Single article